DIY Teeth Whitening Facts
Posted by IMPRESSIONS DENTISTRY on Feb 11 2022, 02:49 AM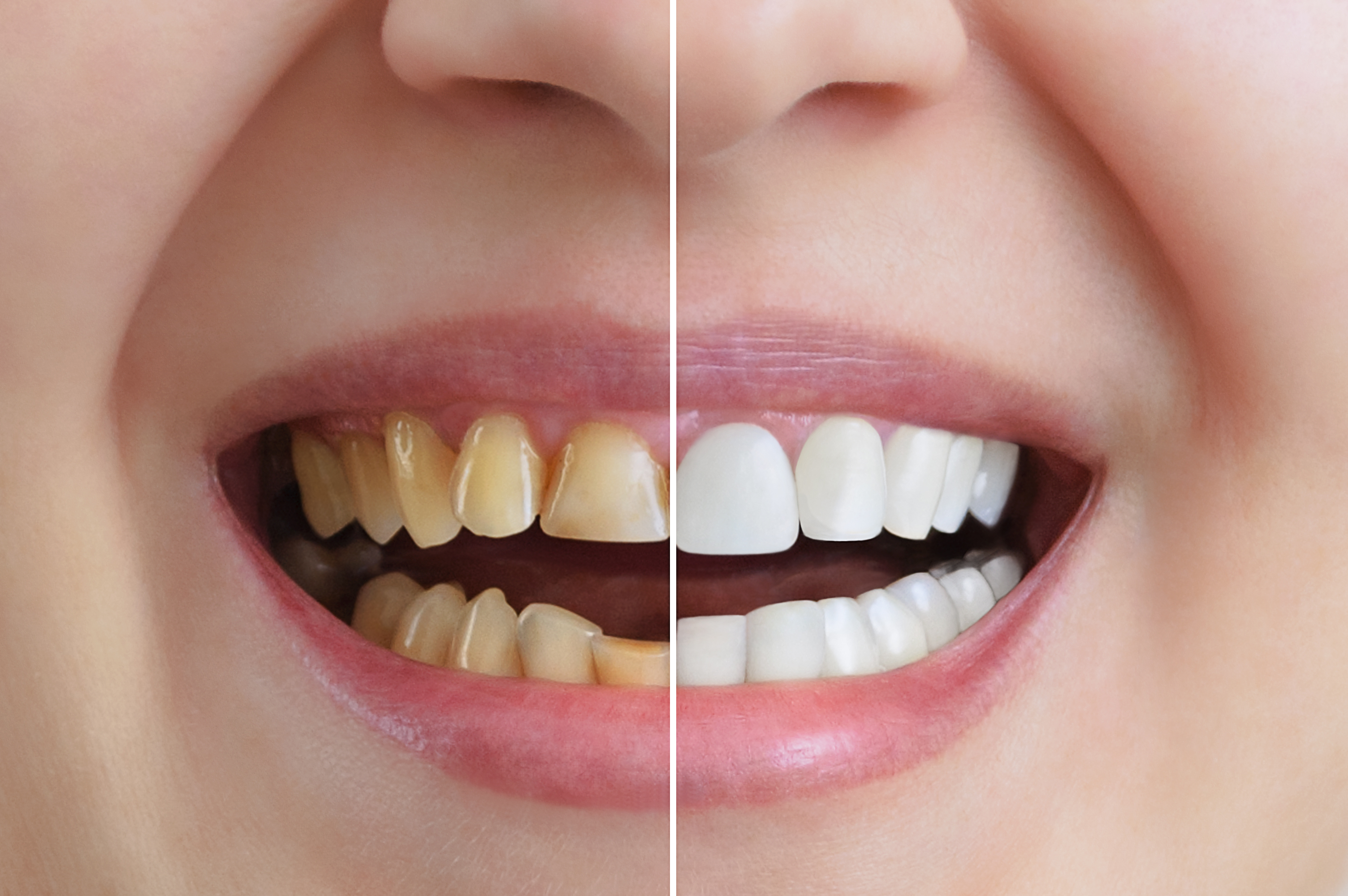 Over the years the demand for tooth whitening has increased exponentially. As per a survey by the American Association of Orthodontists 88% of patients opted for tooth whitening. 
What Can Cause Teeth Stains?
There are various reasons why teeth stain: 
1. Food and drinks: Dark-colored drinks and foods can stain tooth enamel. With poor dental hygiene, the stain becomes permanent.
2. Tobacco and nicotine: These types of products tend to stick to enamel. With repeated use, stains build up.
3. Tooth decay and tartar: Sugary foods when mixed with bacteria in the mouth form plaque and tartar. Yellow stains are formed when enamel erodes.
Facts about Teeth Whitening
1. Whitening does not damage your teeth: Professional whitening methods help remineralize teeth. Read the instructions carefully when using store-bought whiteners. 
2. Teeth sensitivity is natural after whitening: During whitening, temporary dehydration occurs which causes teeth sensitivity. Fluoride treatment is recommended post-whitening to remineralize your teeth.
3. Stains removal requires time: Stains cannot be removed overnight, since whitening agents take time to penetrate the teeth. One must be patient throughout the process to see results. 
4. Artificial teeth or crowns cannot be whitened: Implants or crowns do not respond to whitening treatment. To lighten the shade, you will have to get the crown replaced.
5. Teeth whitening is only temporary: Teeth tend to absorb stains from the food we eat. The procedure must be repeated every 6 months to maintain pearl-white teeth. 
6. Whitening does not suit all: People with gum disease or sensitive teeth should consult their dentist to see if they are eligible for teeth whitening. Pregnant women and infants are recommended to not bleach their teeth.
7. Recommended to perform whitening at night: Teeth are susceptible to restaining after the procedure. Thus whitening before bed reduces teeth stains.
How to Maintain Teeth Whitening
To maintain white teeth, it is important to brush and floss regularly. Try to limit foods and drinks which cause staining like red wine, coffee, and colored food. Following a healthy diet also helps maintain a good oral regime. 
For better whitening results, visit our dentists at Impressions Dentistry in Gilroy. The risk involved with home-based remedies is avoided with professional help. If you want your whitening done at home, our dentists can help you with a custom-fit tray. 
The cost of the procedure varies based on the method chosen. Contact our expert dentists to help you with the best method for your tooth whitening. 
For comprehensive dental care, visit Impressions Dentistry at 1325 1st Street, Gilroy, CA 95020. Call us at (669) 327-5623 for appointments.