How to maintain optimum oral health during the COVID-19 pandemic?
Posted by IMPRESSIONS DENTISTRY on Jan 28 2021, 07:32 AM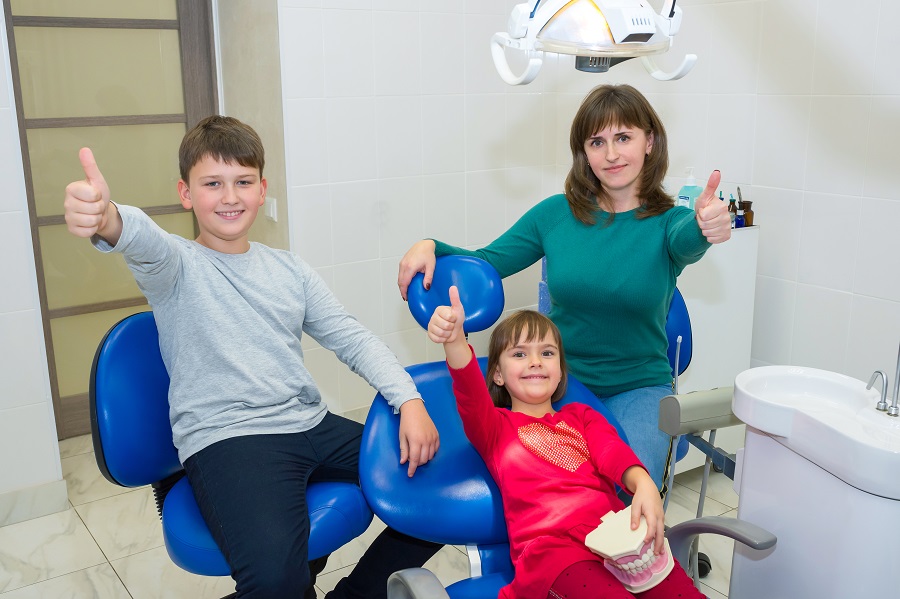 The last year has been quite a stressful period due to the COVID-19 pandemic. Our routines, socializing habits, frequency of going out, among many other things, have seen a drastic change. One such aspect that has seen some significant changes is dental visitation. Your dentist may have introduced a few new protocols to maintain elevated levels of safety during dental visits, which is better for both patients and the staff.
Is it safe to visit the dentist now?
The pandemic isn't over yet, and it is of utmost importance to practice safety while stepping out of the house, even while visiting your healthcare provider. At Impressions Dentistry, we adhere to a few practices that make it absolutely safe to visit us.
When you call our dental practice or schedule a consultation online, our team will discuss with you a few aspects of your current state of health. It would include a brief questionnaire, which we request you to answer with utmost honesty to ensure the safety of all. Basis the responses, we will schedule a consultation for you. If the concern is not too serious and doesn't require immediate attention, we may suggest an online consultation, which would take place over a secure network through video conference. During this, the dentist will discuss your oral concerns and provide a suitable solution.
When we schedule an in-office consultation, you may notice that a few procedures would have changed. Instead of waiting in the waiting area for your appointment, we may ask you to be seated in your car until the current patient walks out. This prevents contact between patients and also gives us a brief window to sanitize the work surfaces and equipment. When you enter our practice, our staff will take a reading of your body temperature and ask you a few questions about your health.
Our practice will be equipped with hand sanitizers at regularly used places so that our staff and patients can keep themselves sanitized. As always, we sanitize our work surfaces and equipment to make sure there is no transmission of pathogens. To sum it up, yes, it is quite safe to visit the dentist to get your oral conditions addressed.
Optimum oral hygiene at home
Brushing and flossing regularly is the simplest and most effective way to keep oral microbes at bay. We suggest choosing a soft-medium bristled tooth and fluoride-rich toothpaste for maximum effectiveness. If you are unable to visit the dentist for a routine consultation on time, it is recommended you connect with them over a call or through an online consultation and seek their advice on keeping up your oral health at an optimum level.
Please schedule a consultation with our dentists by calling us or reaching us through an online query, and we'll be happy to guide you further.