Straighter Teeth and Smile With Invisalign
Posted by IMPRESSIONS DENTISTRY on Jun 7 2021, 08:07 AM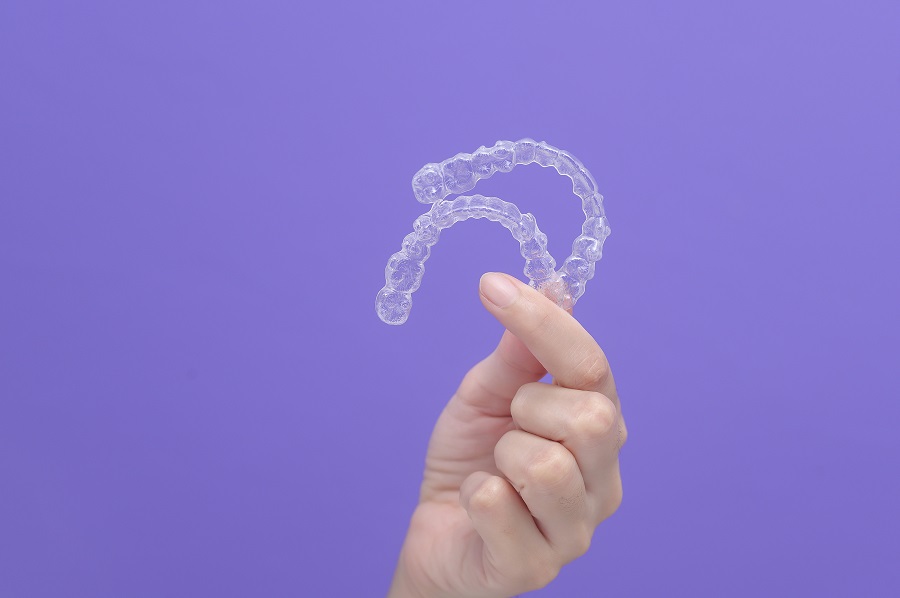 A lot of people suppress their smiles to hide their misaligned teeth and the thought of wearing braces and metal wires is often discouraging.
Fortunately, technology in dental treatments has advanced enough to provide better options for aligning misaligned teeth.
In this article, our oral care experts at Impressions Dentistry in Gilroy, California, explain how an Invisalign treatment can give you straighter teeth and a more beautiful smile.
What Is Invisalign?
Invisalign are clear plastic aligners that are placed on your teeth. These aligners are nearly invisible and can treat crooked teeth, spaces between teeth, and overcrowding in the mouth. 
Invisalign aligners are custom-made so that they fit your mouth perfectly. 
Benefits of Invisalign
Invisalign has several benefits. Some of them are:
Invisalign aligners are nearly transparent as they are made of clear BPA-free plastic. 
With Invisalign, you don't have to worry about giving up your favorite foods. You can always remove your aligners before eating.
Invisalign does put pressure on your teeth, but the intensity is comparatively less than other treatment options. They also do not have any sharp edges, and this means there will be no risk of irritations.
Since Invisalign aligners are removable, you can clean your teeth thoroughly and maintain your routine oral hygiene habits.
The transparent nature of Invisalign allows people to wear them without having to worry about their appearance. 
Invisalign aligners can offer good results in a short period of time.
The absence of metal wires helps patients live a carefree and normal life.
How Is Invisalign Better Than Braces?
Many reasons make Invisalign a better option than traditional braces. Some of them include: 
Traditional braces are uncomfortable. The metal wire edges can easily hurt the inside of the mouth. Invisalign causes no such problem.
Braces are easily noticeable and affect the appearance of the wearer. Invisalign aligners are nearly invisible and hence cause no such problem.
Braces can only be removed by a professional and they restrict your ability to eat and maintain your oral hygiene. Invisalign aligners, on the other hand, are removable and do not affect the daily life of the wearer.
To learn more about Invisalign and its role in giving you straighter teeth and a better smile, call (669) 327-5623 or visit Impressions Dentistry at 1325 1st Street, Gilroy, CA 95020.