Things to Know Before Getting Invisalign
Posted by Sandaldeep Singh on Apr 10 2023, 10:22 PM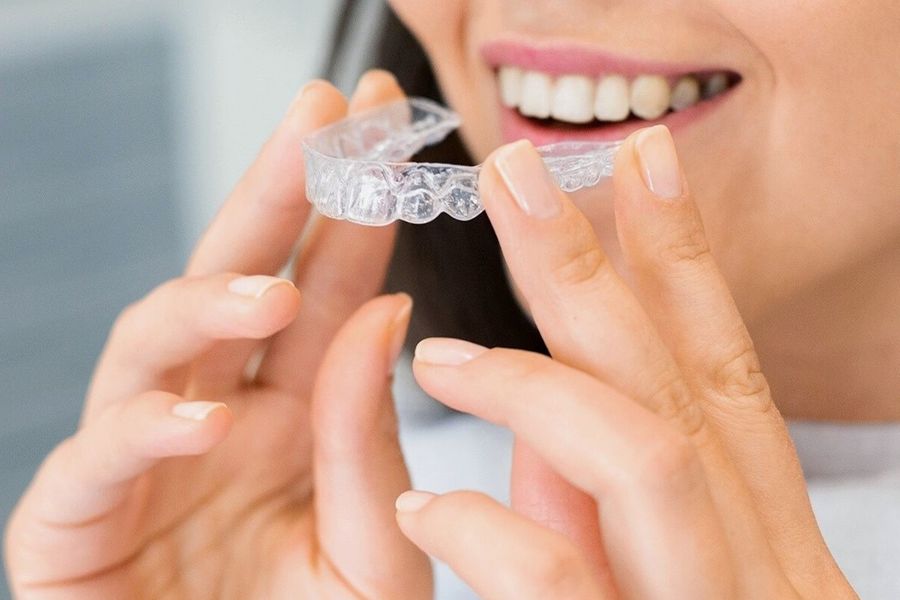 Your dentist may recommend using Invisalign to straighten your teeth instead of traditional braces. It is a popular orthodontic treatment because it is discreet, comfortable, and completely removable. You can eat whatever you would like while wearing the aligners. You do not need to worry about getting food caught in metal wires or brackets, either!
Traditional braces can be painful and can irritate the inside of your mouth and gums. With Invisalign, you will not experience any pain or discomfort because the aligners are made of smooth plastic designed to fit comfortably over your teeth. They will not cause irritation or sores.
At Impressions Dentistry, the clear aligners are custom-made for your mouth with the help of specialized computer software. This means they fit your bite perfectly and do not cause teeth shifting. You will get a new set of aligners every two weeks throughout your treatment period. Each new set of aligners slowly moves the teeth into position so you can achieve a straighter smile.
When Is Invisalign Appropriate?
Invisalign is ideal for patients who want to straighten their teeth discreetly since there are no brackets or wires to irritate the mouth. Braces can also be challenging to clean properly, leading to plaque buildup and cavities. Because aligners are removable, you can brush and floss your teeth normally to maintain good oral hygiene during treatment.
Invisalign is also ideal for patients who need to correct minor orthodontic issues, including overbite, underbite, crossbite, open bite, overly crowded teeth, gapped teeth, and misalignment. If your smile is affected by one or more of these conditions, Invisalign can help you to correct your smile for a more attractive appearance. It is also a popular treatment among adult patients because Invisalign is invisible when worn. Patients can feel confident wearing their aligners, knowing that they are moving towards a healthier mouth and a beautiful smile that is more aligned.
Benefits of Invisalign
Easier Eating
Since you can remove your trays, it is much easier to eat your favorite foods. No wires or metal clasps are getting in the way of your bite. Whether snacking on popcorn at the movies or enjoying a big family meal at home, you can do so without worrying that a wire will poke you in the back. All your food options will be more enjoyable with Invisalign.
Less Hassle and Fewer Emergency Visits
Wire braces often break and require emergency visits to the dentist for repairs. With Invisalign, there is no need for repairs because there are no brackets or wires to break in the first place. The clear aligners are smooth and easy to wear daily without irritating your mouth's soft tissues. Your dentist will check in with you every six weeks to ensure you achieve the desired results and that everything is progressing.
If you want to find out if Invisalign is right for you, contact Impressions Dentistry at 1325 1st Street, Gilroy, CA 95020, or call (669) 327-5623 to schedule a consultation!