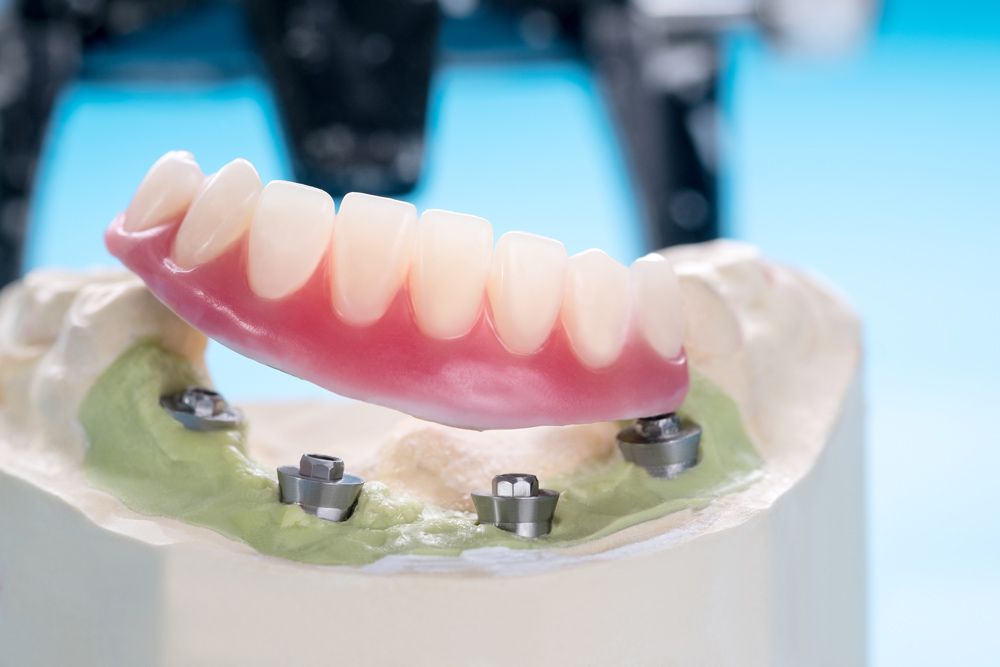 Dentures are restorative dental appliances used in place of lost teeth. They are removable and are available in two forms: partial and complete. Complete dentures can be used by patients who have lost all of their teeth; partial dentures can be used by patients who have lost most of their teeth but have a few remaining. The dentures that we offer are of a prime quality, custom-made to provide a perfect fit, and, most importantly, make it possible for you to chew properly and improve your quality of life.
What are the advantages of dentures?
Dentures help to retain the shape of one's mouth and face. The collapsed exterior part of the lips and cheeks regain their shape with the use of dentures.
They help in biting and chewing.
They help to improve the phonetics, i.e., the pronunciation of words.
Most important of all, they restore the patient's smile, allowing them to smile with confidence. 
Schedule your appointment now!